Getting off to the right start: MIB urges learner drivers to meet insurance requirements

12 September 2018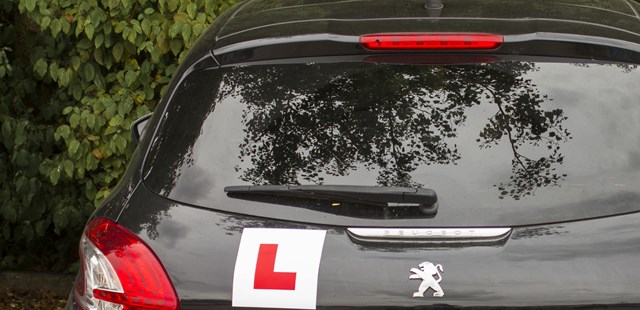 Data from the Motor Insurers' Bureau (MIB) Police Helpline reveals an estimated 25,000 learners are driving without insurance; MIB is urging learner drivers to meet insurance requirements.
In the past 12 months MIB received thousands of enquiries from police officers at the roadside where a provisional licence holder was suspected to be driving without insurance. When a learner was found to be uninsured, in nearly all cases the car was immediately seized by police. One in every two uninsured learners also faced further penalties for driving without the legally required supervision.
In cases where learners had taken out insurance many faced the news that their cover was invalid as they were driving outside of the terms and conditions of their policy, with examples ranging from daily commutes to using a car for business purposes. Many more were also found to be breaking the law by failing to display L plates on their car.
Motor insurance is a legal requirement, and like any other road user, learner drivers must ensure they have a valid policy in place and meet all licence requirements. Those found to be driving without insurance can have their car seized by police, six points on their licence, a £300 fine and face further penalties. This could also prevent a learner from obtaining a full driving licence which could impact their independence and future livelihood.
Advice for learner drivers
MIB is providing further advice to help learner drivers meet requirements. All learner drivers require a valid provisional licence. If a learner is taking lessons with a qualified driving instructor in a provided car, insurance cover is included in the cost of the lesson.
If a learner wants to drive their own car or one that's provided by a friend or family member, they must always display two L plates and be supervised by someone who is 21 or over and has had a full driving licence for at least three years. For insurance there are a range of options:
Insuring an owned car: A learner who wants to practise in their own car can take out an insurance policy with the person who will be supervising them listed as a named driver. This also gives the learner an early start to build up their no claims bonus.
Being insured on a family member or friend's car: Learners can take out learner driver insurance on a friend or family member's car.
Being a named driver on a family member or friend's car insurance policy: It's also possible to be a named driver on the insurance policy belonging to the family member or friend who is going to be supervising in their own car.
Learners driving their own car must also ensure that it is correctly taxed and has a valid MOT.
Resources for learner drivers