Driver loses his 'Golden Touch' and more
The quest for gold has been topical with the amazing Olympics medal haul for Team GB in Rio.  However it's not been the only story to feature this precious metal.
In the national news click here was the seizure of a £100,000 gold plated Maserati seized for no insurance. The 19-year-old learner driver was stopped in Kingston by the Metropolitan Police Service. 
As expected the story created quite a reaction in the media and helped to highlight the scale of the challenge that we face in dealing with this problem. Quite why he thought driving a gold Maserati might allow him to slip unnoticed under the radar I don't know. The rest of us are having to fund this irresponsible behaviour and we need to continue to work closely with the police to help them take these potentially dangerous drivers off the road.
The police called MIB's Police Helpline before seizing the car. We were duly able to confirm no valid insurance was in place.
In fact the Maserati has just missed out on the chance to be the 1.5 millionth vehicle seized by the police for uninsured driving – a milestone reached a few weeks ago in North London.
The number of seizures has risen by 4% over the last year, with 121,000 vehicles being seized in 2015 compared to 116,000 in 2014. By the end of July this year the police had recorded 72,000 seizures, with our Police Helpline handling on average 2,571 calls a week from forces who all rely on MIB to provide information from the Motor Insurance Database before deciding whether or not to seize a vehicle.
Another solid partnership we have in the battle to tackle uninsured driving is with the DVLA, with whom we jointly run the Continuous Insurance Enforcement (CIE) initiative. CIE came into being five years ago and requires all registered keepers to ensure their vehicles are either insured or declared as 'off the road' with a statutory SORN notification.
Indeed, the DVLA has just passed its own key milestone, issuing the one millionth fixed penalty notice fine under the scheme, while at MIB we continue to issue over 60,000 warning letters a week to registered keepers.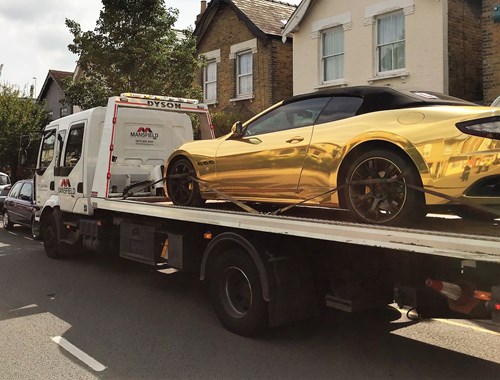 Photograph courtesy of the Metropolitan Police Service in Kingston.
Best wishes
Ashton West OBE
Follow me on Twitter @AshtonWestMIB